"

When people hear artist of Credle Entertainment. We want our listeners to experience an out of body experience not only sonically but spiritually. Our objective is to spiritually heal others through our music."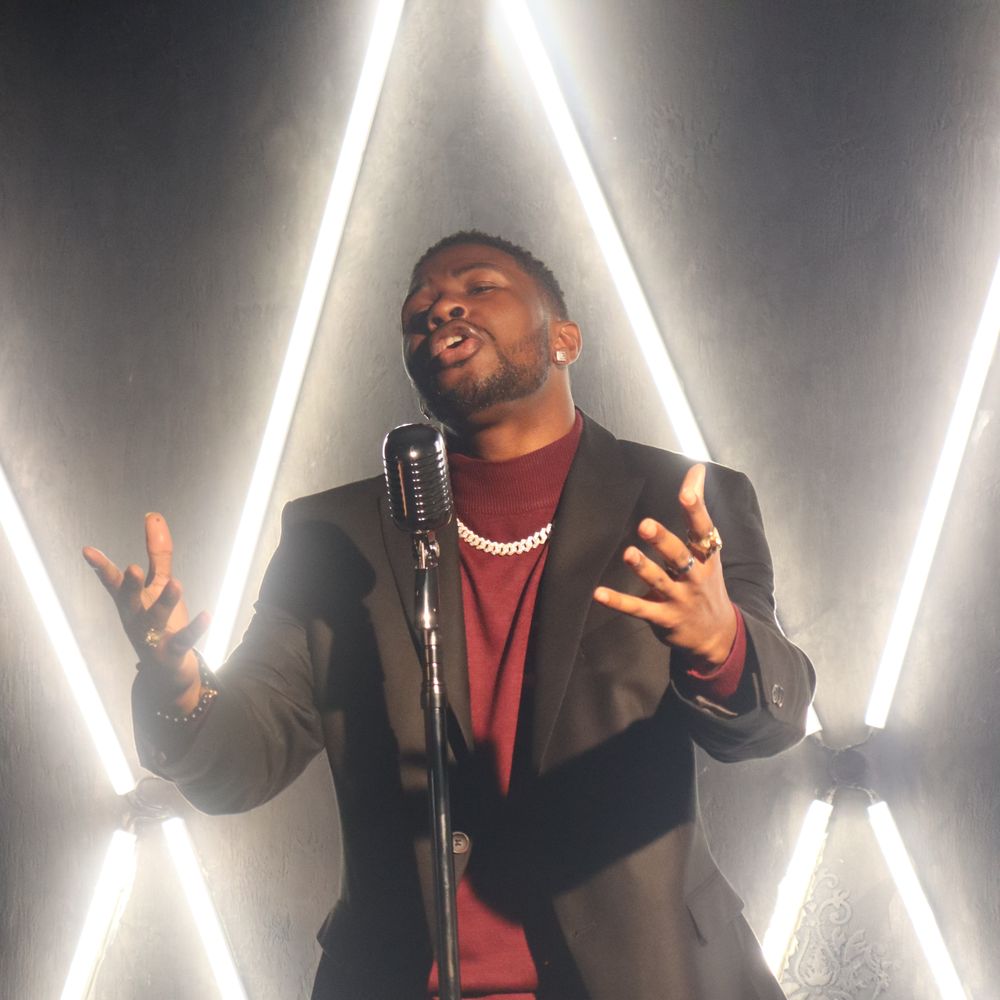 CREDLE
CEO/ARTIST/SONGWRITER/EXECUTIVE/ACTOR
CREDLE, CEO/Founder of Credle Entertainment formerly known as K.Credle is a songwriter, music executive an artist born and raised in South Jamaica, Queens. CREDLE's latest record 'The Chase' has sent shock waves through the world hitting over 700k streams on Spotify in the 4 months and the visual reaching over 103k views on YouTube. The record itself is a multi-layered fusion of different sounds including Hip-hop/R&B/Soul, House, Afro-pop mixed with an old school groovy vibe. With these blended sounds it's easy for any human being to love this record. This was a great follow up to his record 'Fall Back' featuring his label mate 'MoonSky' charted on Digital Radio Tracker for 18 weeks on the 2020 Top 150 Indie Artist Charts. The 'Fall Back' music video was also picked up and distributed by major label 'Empire'.
CREDLE has recently toured around the Tri-State and then traveling to Houston, Dallas and Indiana in June 2021 promoting 'The Chase' record which has been picked up by major FM radio station Power 104.9 FM WTSX. Previously touring in 
He has performed at notable venues, festivals and universities. Making an appearance at the most famous SOBs venue in New York City in 2020 and as well Columbia University for their ASA (African Student Assoc.) Fashion Show and also at Southern CT State University for their ASA Fashion Show as well all in 2019. Credle has also headlined at The Paper Box and Kingsland Bar & Grill, which was a concert curated by Credle Entertainment that gave other indie artist a bigger platform to showcase their talents right before the pandemic in March 2020. 
 After 3 months of uncertainty, Credle was back on stage in June 2020 to perform at a black owned venue 'Brooklyn Gems' located in Brooklyn, NY. In September 2020 he was one of six artist to be featured in the JCAL Jam Festival, which takes place every summer on Jamaica Ave in Jamaica, Queens. 
In November 2020, Credle had the honor of going on tour with Mor Bookings & The Artistry across Washington D.C., Philadelphia and Virginia. Then again in December 2020 to Atlanta for a media press run where he made appearances on radio stations, podcasts and also got to perform as well at the legendary Central Station Sports and Restaurant that has a maximum capacity of 5,000 people.
Press Photos